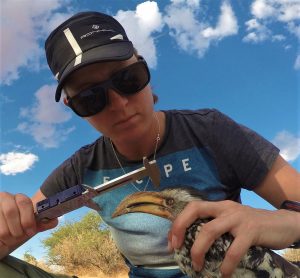 After making the long trip from Nylsvley the students finally arrived at one of the jewels on Africa's protected area crown – the spectacular Kruger National Park. This is OTS South Africa's main base at the SSLI the 'Skukuza Science Leadership Initiative'. For a remote research station, SSLI has amazing facilities in a sustainably designed and built complex featuring a lecture hall, library, workspace, and of course student digs and accommodation. Students attended lectures on statistics and juggled early morning game drives, sports and shop runs. Special game viewing sightings included lions, elephant herds, a variety of eagles, some hyenas, and one group was lucky enough to see a Leopard up close.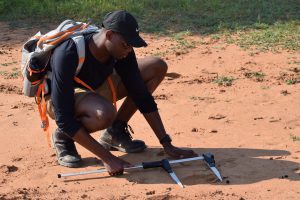 Then the students conducted their first intensive project in small groups, the Long-Term Research Projects (LRPs). Here, the lecturers design and execute research projects with the aim of providing answers to longer term questions that the Park management may want to  pursue. The LRPs may involve intense fieldwork, laboratory work, and data analysis, conducted in small groups. In order to do this, OTS enlisted the help of game guards, due to the small fact of there being wild animals about.
The game guards' knowledge and humour was greatly appreciated by all, especially during the long, hot field-work days. We look forward to the results of the LRPs and thank the students for their contribution to research initiatives!