This week we challenged ourselves to try new things and completely immerse ourselves in an entirely different culture on our homestays in Hamakuya. We were split up into groups of 4 or 5 people and went into different villages to stay with a family for 3 days. It was the longest we have all been apart from each other since getting here. There was definitely more excitement than nerves when getting dropped off at our new homes for the next few days although it was sad to say goodbye to everyone.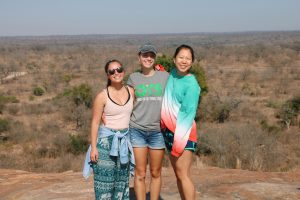 Once at our home it took maybe only 10 minutes until there was a crowd of at least 20 kids all ready to play with us. We played soccer, learned a lot of new hand games, and got new hairstyles from the kids. We spent most of our time over the three days with the kids really getting to know them and seeing how they fit into their community. We also learned a lot from the family's helper who came in to help with the cooking. We watched her kill a chicken, learned how to make pap, and crushed peanuts using a mortar and pestle. Along with learning the cooking methods we tried a few new traditional foods though out the three days. My group got to try pumpkin greens, chicken feet, and of course Mopani worms! It was a very different experience from what we are all used to and we were all so happy we got to enjoy it together.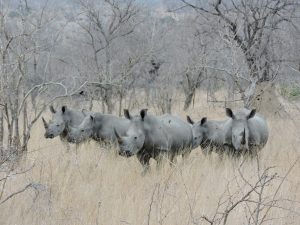 After being reunited with our fellow OTS members after the homestays we compared the songs, handgames, and dance moves we had learned at the homestays over a braai and a huge dance party with live music. After Hamakuya we made our way to Mapungubwe where we were back to watching out for the leopards, lions, and baboons we had all missed.