Dennis Bolshakov
College of Wooster
Tropical Biology on a Changing Planet in Costa Rica – Fall 2017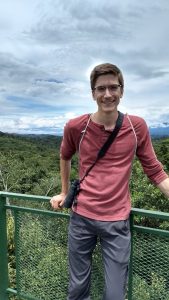 I am a biology major from The College of Wooster in Ohio, United States, and I am currently with the OTS Tropical Biology semester in Costa Rica. Even though I study in Ohio, I am well-acquainted with rainforests, since I come from the temperate rainforest region in Washington State. However, the Costa Rican tropics are very different. They blew my mind, and every new site continues to do so, with its unique flora, fauna, and atmosphere in general. The OTS Field Station, Palo Verde and surrounding wetland and dry forest had many incredible bird species, such as tiny jacana birds that wade through the water hyacinths. In Cuerici, I felt the cold of the tropical highlands, and encountered a resplendent quetzal, small alligator lizards, and trout (although the last one was at a farm).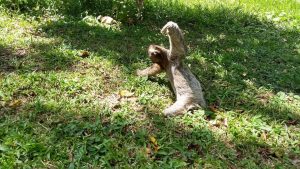 At OTS' Las Cruces Field Station and Wilson gardens, I spotted a prism of different birds: from toucans to baby crested caracaras to parrots and tanagers. We also conducted research on the local wildlife: one with wandering spiders in the bromeliad garden, and the other with aquatic anoles in the forest streams. Both of those were quite an adventure, since we were feeling the impacts of the tropical storm that later became hurricane Nate.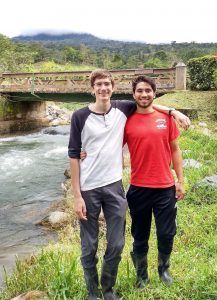 Overall, I have really enjoyed my time in Costa Rica. I have seen things I've never dreamt of seeing in the US, did things I would otherwise consider crazy (such as wading through a swollen stream amid mudslides and tree falls), and met really interesting people to boot. Pura Vida!