Sarah Sampson
Colgate University
Tropical Diseases, Environmental Change, & Human Health in Costa Rica – Fall 2017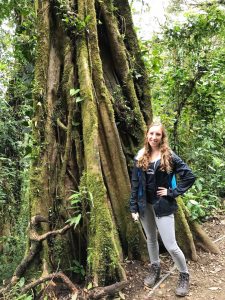 This past semester in Costa Rica was an unforgettable experience. From being in a new environment andbeing immersed in a different culture, to learning about the diseases that afflict tropical places such as Costa Rica, there was something interesting around every corner. I thought that this program did an especially wonderful job showing us all of the different aspects of Costa Rica while giving us experiences that directly related to our academics.
The field trips that we took were all engaging and hands-on–some for example, allowed us to learn more about how the health systems of Central American countries work and what types of illnesses face the people that live there. We got to see the strategies that have been developed for prevention and treatment of common diseases, and learned about how they spread and why those strategies would be helpful. We also were able to experience the more traditional and cultural side of Costa Rica through our visits to local indigenous communities and our homestay in San Jose. Through these visits I was able to learn about a culture that was different from my own and how these people have been able to use the environment around them to create things like crafts, food production, and medicines.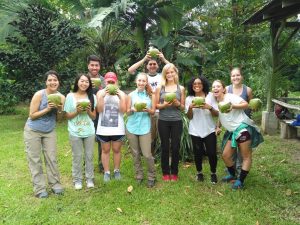 In addition, I was really grateful for the ability to formulate and conduct our own research. I learned some invaluable skills through this program. Not only did I gain valid studying and research techniques, but I also learned a great deal about independence, cultural sensitivity, teamwork, traditional medicine, and the different environments and situations that can affect the spread of disease.