Darilis Martinez-Torres
University of Puerto Rico -Mayaguez
Tropical Biology in Costa Rica – Summer 2022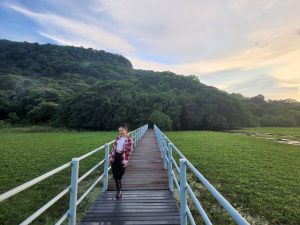 The tropical biology course allowed me to develop in many different areas, both academically and personally. I was able to learn a lot about myself during the past month and it was great to spend time with myself and with what I like, biology & nature! It was a challenging course, with little sleep and a lot of physical, mental, and emotional effort, but it was all worth it.  
The stations (La Selva, Palo Verde & Las Cruces) are beautiful, and it was a privilege to be able to discover each one of them and the biodiversity they offer, I felt in a magical world. The hikes were amazing, fun, and full of learning. The academic activities were enriching, and I know that I will be able to get a lot out of them in the present & future. It was amazing to me the idea of ​​being able to do 3 investigations in just 1 month and be able to create a complete project on my own in a couple of days. This was the most shocking experience for me.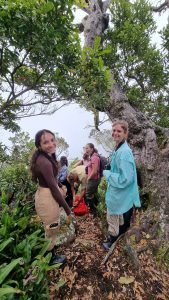 I also met beautiful people throughout the month-long course. People with whom I managed to share a lot of tastes, culture, and love. It is beautiful how we lived together and embraced our similarities and differences. OTS & Tropical Biology gave me one of the best summers of my life, and I would repeat it a thousand times. The course, Costa Rica, and the beautiful people marked my soul and I would not doubt that one day they will tattoo my skin. 
Thank you OTS, thank you coordinators, thank you colleagues, and thank you Costa Rica.  
Pura Vida!