Annalee Anderson
Bradley University
Tropical Biology– Summer 2023
So far, my time in Costa Rica has been incredibly fulfilling in numerous ways. From the captivating places we've visited, to the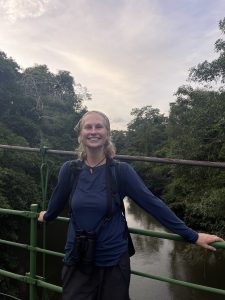 wonderful company I've been surrounded by, I couldn't have asked for a better experience. Currently, we are halfway through the course, staying at the OTS station located in Palo Verde National Park, after spending ten days at La Selva Biological Station.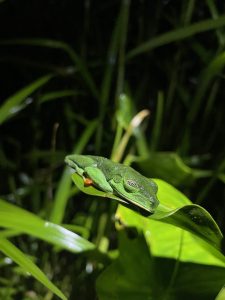 The diversity of ecosystems between La Selva and Palo Verde is astounding, and each has left me feeling invigorated. The lowland tropical rainforest at La Selva boasts an impressive amount of biodiversity, and I consider it an honor to have coexisted with such a thriving ecosystem. During this course, I've had the privilege of observing a plethora of wildlife I've never seen before, including a river otter, yellow-throated toucans, rufous-tailed jacamars, a fer-de-lance snake, scarlet-webbed tree frogs, hourglass frogs, and an abundance of fascinating arthropods.
What makes this experience even more extraordinary is being able to share my excitement with my classmates and professors. Witnessing white-face capuchin monkeys and black-handed spider monkeys coexisting with their young ones in the canopy during our first day at La Selva was awe-inspiring. Similarly, wading through the Palo Verde wetland and being on the same ground as the egrets and jacanas was an unforgettable moment.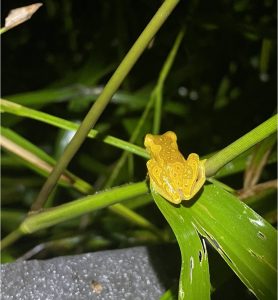 Looking ahead, I am eager to continue exploring all aspects of tropical biology, including the concluding independent project at Las Cruces Biological Station. The opportunity to immerse myself fully in life as a field biologist fills me with immense gratitude.