Taylor Rose
California State University Long Beach
Tropical Biology– Summer 2023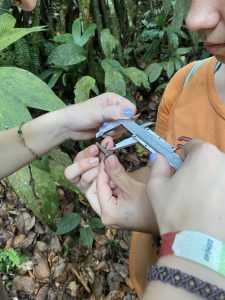 Throughout the past 15 days in the OTS Tropical Biology program, I have experienced things beyond my wildest imagination. The knowledge I've gained, especially about the biodiversity of this region, both in terms of flora and fauna, has been truly remarkable. While the daily explorations into the forests of Palo Verde and La Selva have been enriching, the most rewarding moments have been conducting my own studies.
Meeting with esteemed visiting professors like Michelle Thompson and Tia Harrison was an invaluable experience. They taught us how to properly design and conduct our studies, drawing from their own research expertise. With their guidance, our group embarked on our own study, and I can confidently say that being able to conduct research as a student has been incredibly fulfilling.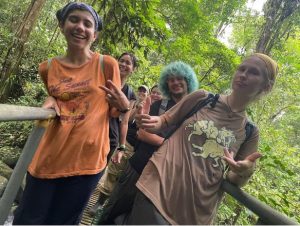 The connections I've forged with my group members and advisor are irreplaceable. Working together and supporting each other has been a source of inspiration and camaraderie. As someone who has always been passionate about science, this opportunity to conduct independent research is a dream come true. OTS has given me a gift that I will forever cherish, showing me the importance of stepping out of my comfort zone to grow as a scientist.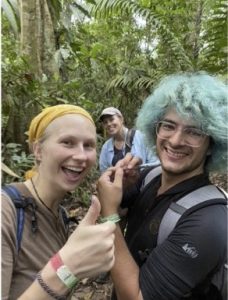 Looking ahead, I am excited about the forthcoming opportunity to lead another study based on the knowledge I've acquired during my time at OTS. This experience will foster confidence in my ideas and allow me to further develop my skills as both a student and an aspiring member of the scientific community.
I am immensely grateful to OTS for providing me with this transformative experience, shaping my journey as a scientist, and instilling in me the belief that I can make a significant impact in the scientific realm. These memories and lessons will stay with me, fuelling my passion for science and driving me to continually seek new discoveries.