Cielo Tumbokon
Rutgers University
Tropical Biology– Summer 2023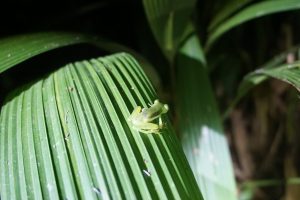 Our last stop on our program was at the Las Cruces Biological Station. Here we took a tour of the Wilson Botanical Garden. During the tour, we saw many different types of plants. This included a tree that grows thorns on its trunk to prevent herbivory. Another highlight we saw was a vanilla tree. In the garden, there are mammals called agoutis. These mammals are rodents related to guinea pigs and chinchillas. There are eight babies throughout the garden. We joked that whoever could catch one would win ice cream. Sadly, they are too fast to be caught.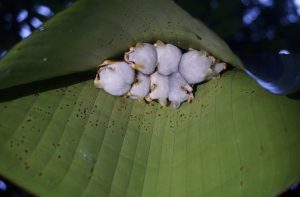 During our stay, we also took a night walk. Here we say many different arthropods and amphibians. We saw a stick bug, a glass frog, and a net-casting spider. The walking tour and the nature walk gave us all time to think about our topic for the independent project. Many students took advantage of the botanical garden in this station and tested differences between types of animals and plants in the primary and secondary forest versus the garden. I used the bromeliad garden and based my project on the micro-communities in different colored bromeliads.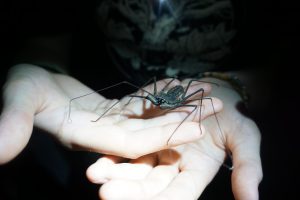 We all enjoyed exploring the Las Cruces grounds, especially the watchtower. The top towers over the canopy, and it's a great place to go bird-watching. At the ending symposium, we presented our research. It was a very gratifying experience seeing everyone present their findings with such pride. Listening to everyone's projects, I learned a lot about different areas of ecology since we all have different interests.