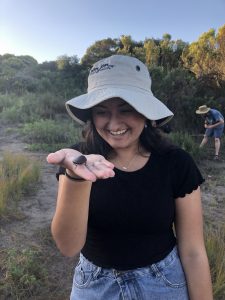 OTS' field station in South Africa, the Skukuza Research Station is the headquarters for the African Ecology & Conservation semester program. It is a beautiful research facility inside Kruger National Park with an amazing library, laboratory, classroom, and living accommodations. The Skukuza Rest Camp, (which is the most popular entrance into the park) has excellent facilities. My classmates and I were able to attended the 19th annual Savanna Science Networking Meeting and rubbed elbows with some of South Africa's top savanna scientists! In the tourist shop, I have bought so many gifts for friends and family. They also have the best ice cream flavors!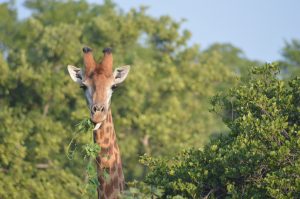 I have thoroughly enjoyed my time in Skukuza because there is so much to do in and out of the park! I love going on game drives to see the diverse wildlife from the vehicles. We have seen four of the Big Five, which are lion, elephant, buffalo, and leopard! Going on game drives is my favourite activity inside Kruger but there are plenty of other activities as well. We often go swimming at the local pool, exercise, and play sports in the afternoon after a long day of fieldwork.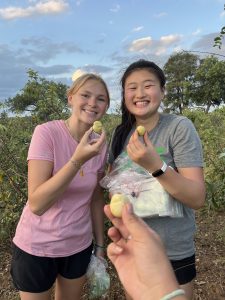 On our days off, we have travelled outside Kruger and I have found it quite impossible to choose what activities to participate in. On our first day off, we travelled to the incredible Mac Mac Falls. We went on a hike to a beautiful collection of pools and to "God's Window" with the most amazing view. There are so many activities like shopping, hiking, ziplining, and lots of restaurants. There's always something to do! Soon we will travel South to the Cape, and after that, we will return to Skukuza to work on our final capstone projects. And hopefully, by the time the semester ends, we see the last animal from the Big Five list, a black or white rhino!